"Network cabling and wiring systems rely on a variety of system components working in harmony.  The weakest link in a cabling channel represents its highest performance."

Some of the components of a cabling system include: patch panels for switching functions between router for incoming and outgoing lines, horizontal cables for in-wall installation, and patch cables to connect stand alone computers to outlets and outlets to telecommunications closets.
For housing and storage of network wiring systems, products such as cable troughs, wire ways, enclosure cables, rack accessories, and cabling cabinets are also installed. These components protect the wiring and equipment from dust, dirt, water, and oil while simplifying cable management.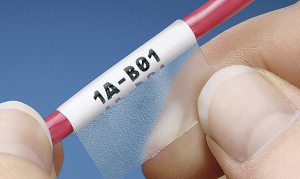 Custom Wired Solutions offers a wide range of network wiring products and services needed to design and build an infrastructure that will serve your strategic business needs today and for the future.
Custom Wired Solutions goes beyond products.  From professional installers to the correct tools for network wiring, ensuring reliable installation standards, Custom Wired Solutions has a solution to fit your requirements.
Whether you need a single drop of cat 6 run or an entire building connected with fiber, Custom Wired Solutions can handle your needs.

Our attention to detail, testing and labeling of your cable system, after we install, enables us to offer a free five-year warranty on all of our workmanship.