(740) 397-6123
6430 Breece Road
Mt. Vernon, OH 43050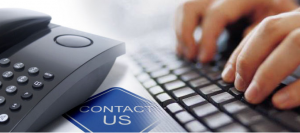 OUR GUARANTEE
We understand the importance of a satisfied client, and we know that the quality of service and products we provide directly results in the success of our business.
Our approach yields the highest quality of workmanship throughout the entire process – from design to installation, to fit and finish of the equipment. CustomWired is continuously exceeding our clients expectations.
"CustomWired's quality of installation is unsurpassed by our competition and we are confident that we will provide a solution for you with the best quality products and services in the business!"
Aaron Oakley – C.E.O.
Internet Discounters often sell "gray market" or "B stock" merchandise at deep discount prices. They are generally not authorized dealers and may have poor reputations while selling returned or repaired products. They offer no reliable return policies and no enforceable warranties. You cannot inspect their merchandise and the seller often will not give you their real address. Online retailers along with their discount pricing usually do not charge sales tax that local business pay to help reinforce your local economy.